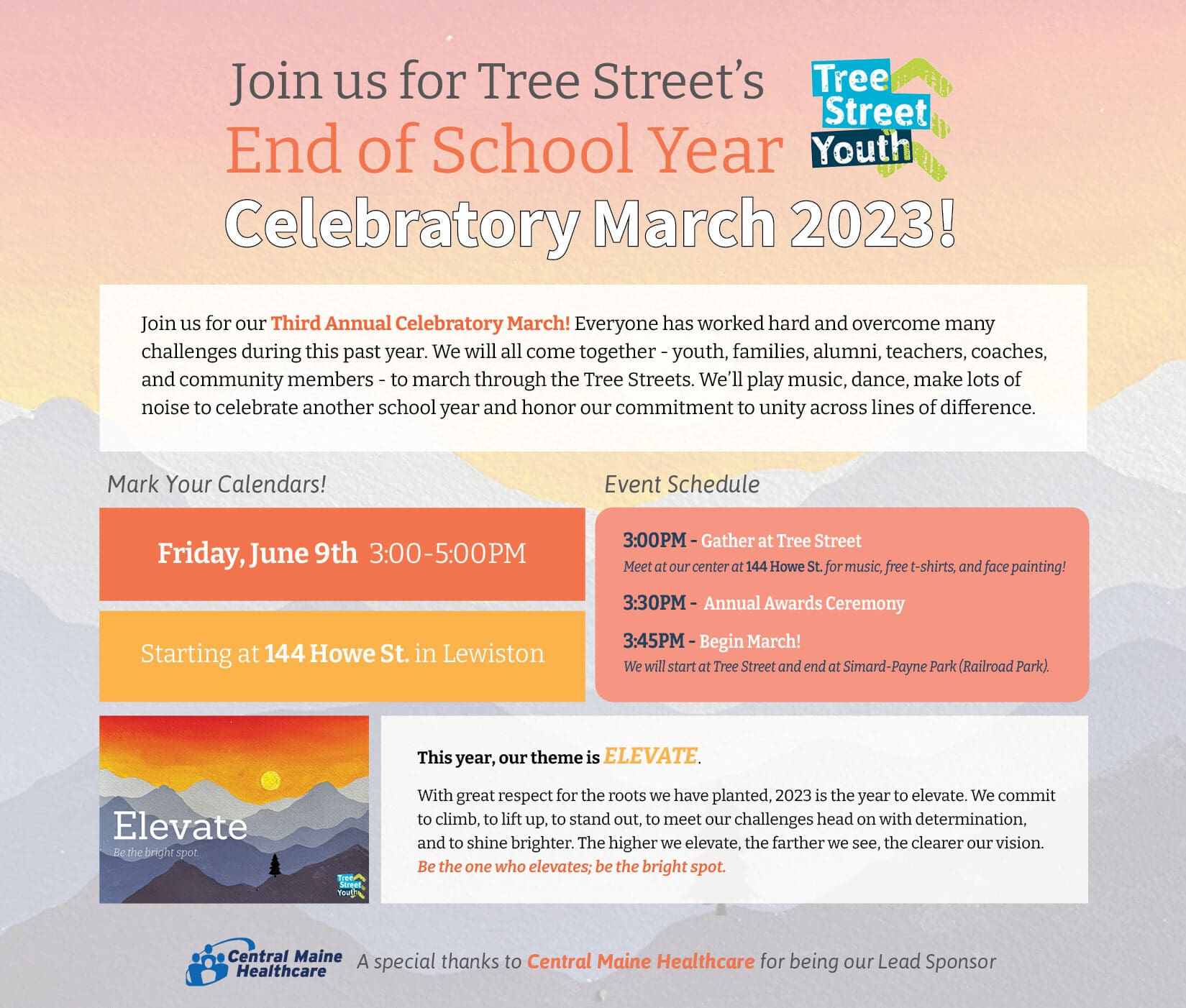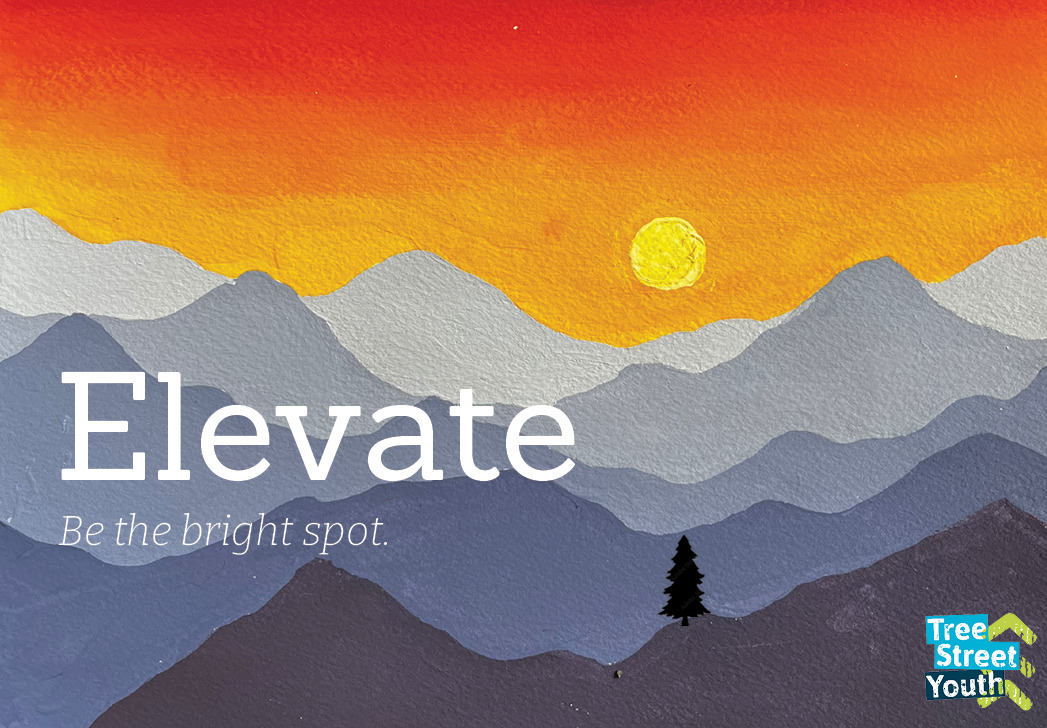 We are excited to announce Tree Street's theme of 2023…
Elevate. Be the bright spot.
With great respect for the roots we have planted, 2023 is the year to elevate. 
We commit to climb, to lift up, to stand out, to meet our challenges head on with determination, and to shine brighter. The higher we elevate, the farther we see, the clearer our vision.
Be the one who elevates; be the bright spot.
This year's artwork was created by Tree Street staff member, Aaliyah Nyetera.
Want to show your support for our community?
Consider purchasing a

Rise Higher sign

for the March!