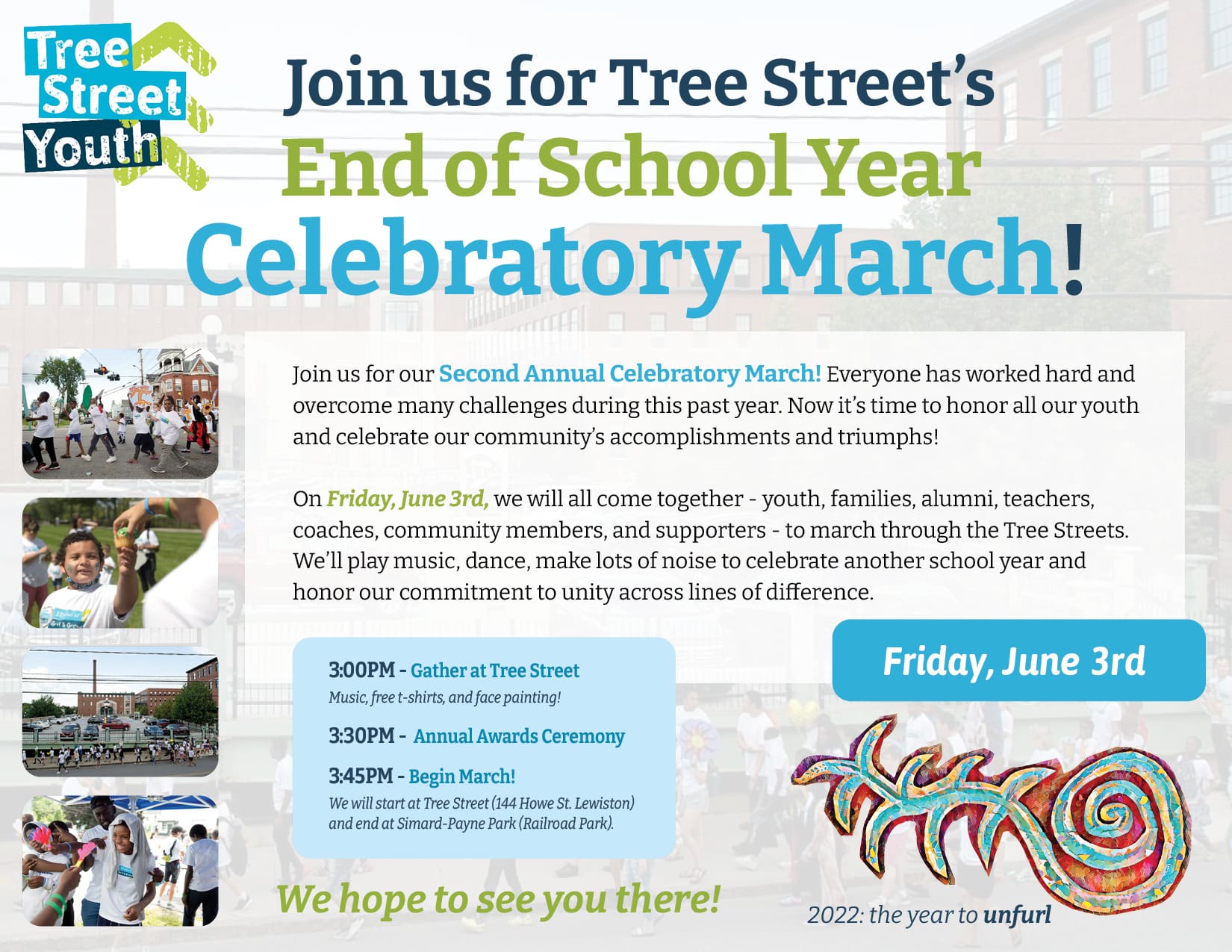 Can't make it but still want to show your support?
Consider a gift to our Giving Grove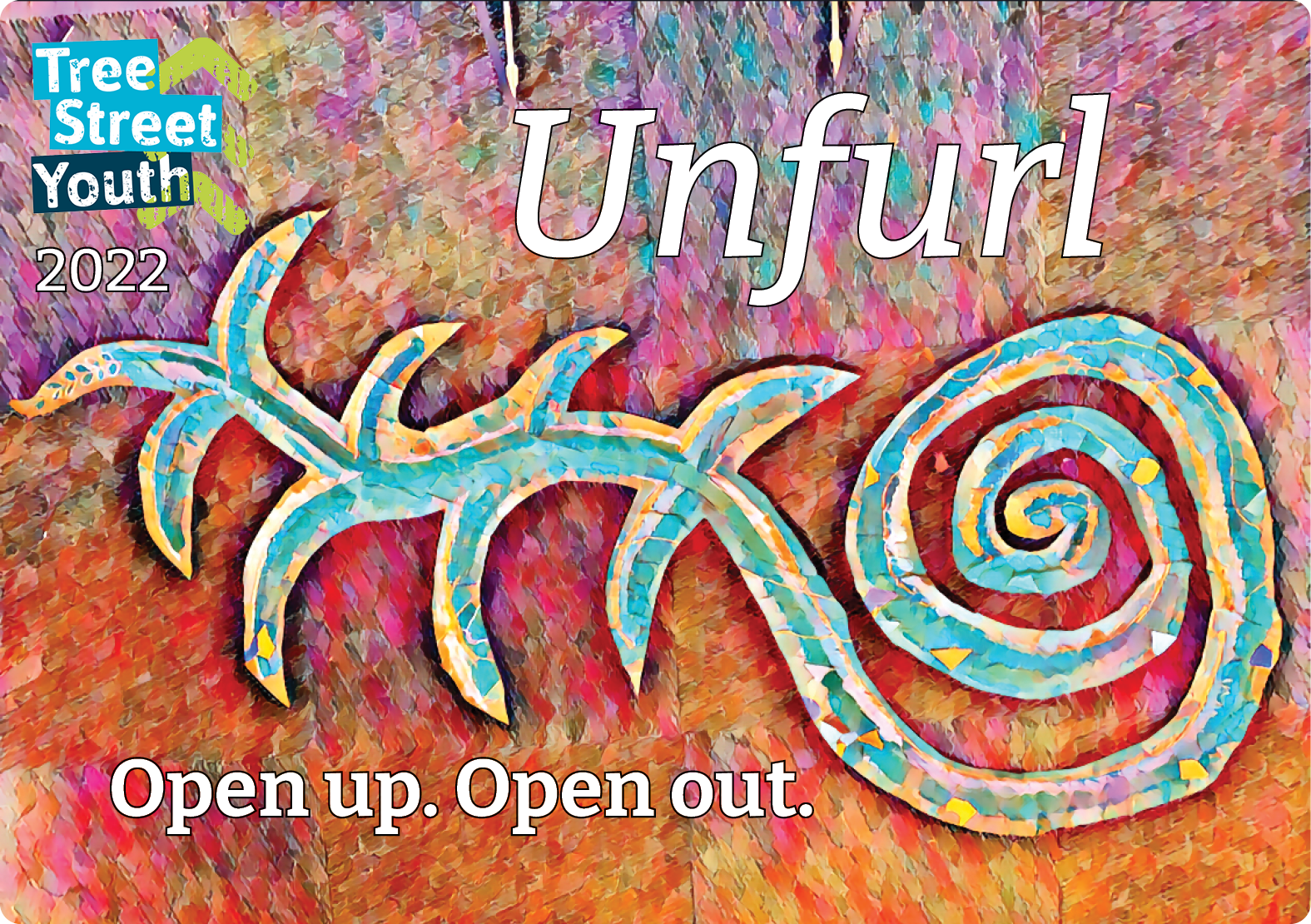 We are excited to announce Tree Street's theme of 2022…

How did we come up with the Unfurl logo?
The image of the fern in our Unfurl logo was created through a multi-day project with youth in our Pre-K Bridge Program. Our 4 and 5 year olds first walked along an outline of a fern with painted feet. Then youth further added color to the fern with paint, crayons, and markers. Lastly, youth were able to cut out shapes of leaves of different shapes, sizes, and colors and glue them onto the fern. A staff member then cut out the fern shape and digitized the image to what you now see!
A Message from the
Executive Director
Each year, Tree Street staff, board and youth engage in a "one word" visioning exercise to set the tone for the coming year. The idea is to attempt to identify one specific word that encapsulates all the hope for the coming year as well as the state of reality of the moment.
This year however it took a whole new level of vocabulary to articulate what we were feeling.
After much reflection, our word for 2022 is:
Unfurl
Unfurl – a verb, to open up or open out from a secured state.
Often times this term is referenced in sailing when one opens up the sails to catch the wind, or opening up of a folded flag for a ceremonial presentation. However, our inspiration came more from the natural environment of the moment when a fern moves from being a "fiddle head" to opening up and out to the world to display its full scope of leaves that had been tightly and neatly organized into its compact state for so long.
This word felt fitting as things begin to open up from covid restrictions but also challenging us to open out as well. Out of our comfort zones, out of routine, out of limitations, out of unproductive restrictions we put on ourselves. Out of mindsets that keep us stagnant and complacent with the dynamics of the world around us.
Unfurling is a process; it takes time…the leaves must be inspired to reach out by the sunlight. The darker it is the least likely it is for unfurling to take place, and if we are honest it's pretty dark out there in the world today, but we have a choice. We can stay confined closed up and complacent to the darkness around us or we can be the light that leads to us opening ourselves and others up.
This year at Tree Street we are committed to making 2022 a year where we unfurl. We move beyond our comfort and complacency to thus moment in history that is marked by unthinkable potential! Where we take go from here is truly up to each and every one of us to decide. So should YOU decide to come along side us and unfurl, do so with honor for all you and others have survived, and open up your eyes because the time is now to evolve, change, grow, and stretch.
Find those bright spots and UNFURL!
Warmly,
Julia Sleeper-Whiting
Executive Director